INGO
The man with no sense of direction
If you have absolutely zero sense of direction you'd better have a cheap place to buy your gas. The Man With No Sense of Direction is the hero of this story made for the low price chain of gas stations INGO. We follow his journey in picking up pastries at the bakery, going on a date, and getting food for his pet bird – all very risky adventures if you get lost every five seconds.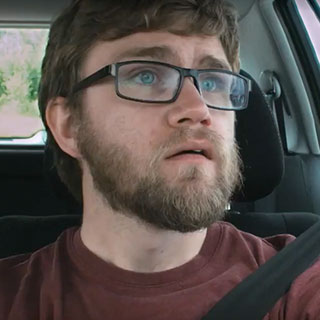 Kristian is an ordinary, middle-aged guy with one defect: Kristian has absolutely no sense of direction. Getting lost is a part of his everyday life.
Mette is Kristians mother. She is originally from Denmark but moved in Kristian's early years to Svedala outside Stockholm. Her passion in life is chocolate balls and birds.